What does the Beast of Terror do when he hears the Choir of Vigilance? Does he run? Does he try and cover his ears? Last night the Winter Garden atrium opened the Holidays with an array of lights and music to pay tribute to New York City's Courage, Conviction and Right Actions. Crushed by the crumbling of the North Tower on September 11, the atrium was rebuilt as a symbol of Vigilance. It is a sign that the Beast of Terror has no place in Battery Park, New York City, or anywhere in the world where parents and loved ones take the responsibility to protect the children from harm.

VigilanceVoice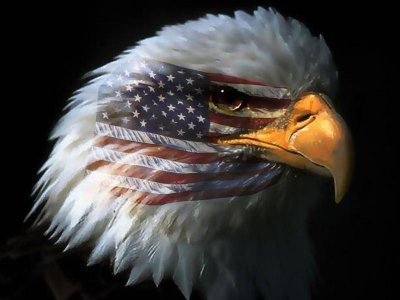 www.VigilanceVoice.com
Tuesday--December 3, 2002—Ground Zero Plus 447
___________________________________________________________
Choir Of Vigilance Sings
In The Face Of Terror
___________________________________________________________
by
Cliff McKenzie
Editor, New York City Combat Correspondent News
GROUND ZERO, New York City, Dec. 3 --Paradise can rise from the ashes of Hell. Last night my wife and I sat in the front row of Paradise Refound, Reformed, Reconstructed. We listened to the Choir of Vigilance singing in the face of the Beast of Terror.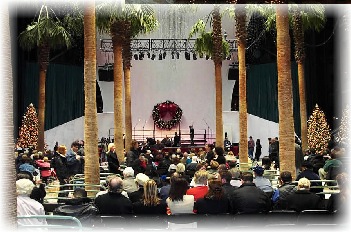 Inside the Winter Garden atrium December 2
We were fortunate to get front row seats in the 10-story marble and glass Winter Garden atrium, a 45,000-square foot glass enclosure that faces the Hudson River. The atrium is host to sixteen 43-foot-tall Washingtonia palm trees that give the masterful World Trade Center architecture the ambience of an oasis in the midst of a megalopolis filled with impersonal steel and concrete and still reeling from a holocaust.
On September 11, however, the atrium wasn't as beautiful as it was last night. Its shattered structure was buried in a 55-foot pile of debris from the World Trade Center's north tower, stricken by a Terrorist-driven plane. Residents of Battery Park thought the atrium would never rise out of the scarred earth or become the Phoenix of Vigilance it stands for today.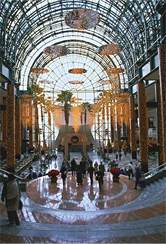 On September 18 of this year--after more than 500 workers restored the magnificent oasis with 2,000 panes of glass and 60,000 square feet of Italian marble, plus the sixteen new Washingtonia palm trees--the magic of resurrection occurred. The atrium's doors swung open. Concert music once again sang from its womb, as if to defy the Beast of Terror's footprints that had once tried to smash its fertile beauty into oblivion.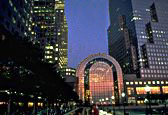 Winter Garden Atrium reopens
Last evening the owner of Brookfield Properties flipped on a giant light switch, igniting thousands of Holiday lights adorning the four-story palms standing as exclamation points to the Courage, Conviction and Right Actions of a community that will now cower in the Beast of Terror's shadow. When the lights ignited the glass dome, it was as though the Sentinels of Vigilance were awakened and alerted that Vigilance rules over Terrorism.
It was a beacon that Courage defeats Fear, Conviction banishes Intimidation, and Right Actions will always drive Complacency to the darkest pages of human history.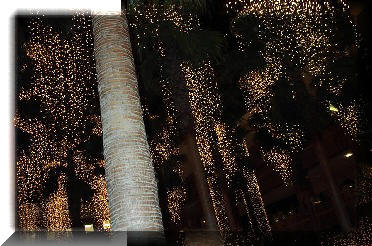 I felt the lights inside me. They turned on my belief that average people dedicated to stopping Terrorism is the key to its destruction. As I looked into the eyes of the awe-struck children brought by parents, grandparents, and loved ones, I knew the decision to rebuild the atrium even bigger and stronger than ever was the right decision not just for the city, but for the future generations of New Yorkers who have stood up to Terrorism in ways few in America can imagine.
The New York Metro Mass Choir sang a medley of songs in tribute to the opening of the atrium. The choir's Voices rang off the glass and marble, a syncopation of joy and tribute that made the hairs on the back of my neck stiffen. When they sang Bridge Over Troubled Waters the room of many different people came together as one, a blending of differences into one ear, one heart, one Eye of Vigilance.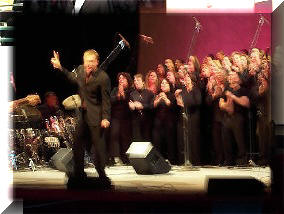 Conductor David Brown pointing at pedestrian causeway
Throughout the rendition the conductor kept pointing his finger toward the pedestrian causeway that links the World Trade Center to Battery Park. Everyone knew it represented a symbol of rejuvenation bridging Life and Hope over the of horrible, memory of senseless Death and Dismay.
As the chorus' words wafted through the palms and dangling lights suspended from the glass top, touching all those present, I thought back to September 11, 2001. I remember sitting in the ghostly ash and rubble pounding on my laptop; my eyes were dry of tears. I could not cry that day for the anger in me was so vitriolic it starved my pain. But last night the tears seeped out. As Bridge Over Troubled Waters caressed the scar tissue of so many souls who had been witnesses to the horror of that day, and the cruel aftermath, I realized the power of Vigilance over Terrorism. I cried not just for the senseless loss of Nine Eleven, but also for the joyous resilience of Americans to face devastating obstacles and rebound as a community defying Terrorism's Surly Shadow.

"Bridge Over Troubled Waters"
by Simon & Garfunkel

When you're weary, feelin' small
When tears are in your eyes, I will dry them all.
I'm on your side, Oh, when times get rough
And friends just can't be found.
Like a bridge over troubled waters
I will lay me down.
Like a bridge over troubled waters
I will lay me down.
When you're down and out, when you're on the street
When evening falls so hard, I will comfort you.
I'll take your part, Oh when darkness comes
And pain is all around
Like a bridge over troubled waters
I will lay me down.
Like a bridge over troubled waters
I will lay me down.
Sail on children, sail on by
Your time has come to shine, all their dreams are on their way
See how they shine, Oh when you need a friend
I'm sailing right behind
Like a bridge over troubled waters
I will ease your mind
Like a bridge over troubled waters,
I will ease your mind.
I'll ease your mind.

Conductor David Brown, prior to leading the song, remarked about the diversity of the choir's members, "We have whites, blacks, Asians, gays, straights, republicans, democrats, Catholics, Jews, Islamic, rich, poor, working, unemployed, young and old--all shapes and sizes of people in our choir who come together as one Voice, who are New Yorkers, unity out of many."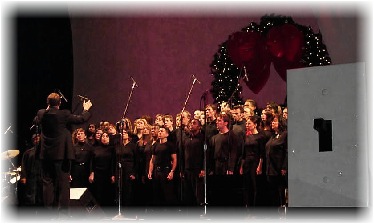 The New York Metro Mass Choir
He reinforced my beliefs that Sentinels of Vigilance are not leaders of governments who sit god-like in high in the rarefied air of political royalty and legislate anti-terrorism policies on the grounds "we will be safe." Quite the opposite was true of his words. He reminded me that true Sentinels of Vigilance are singers who volunteer their time and talents to bring unity and harmony to a community, to sing the praise of oneness against an enemy who would divide and conquer us, fractionalize us, dismember us into shards of Fear, Intimidation and Complacency. The true Sentinels of Vigilance are the architects who reconstructed the atrium, and the workers, and investors who decided not replace but to reconstruct the atrium as a symbol of strength.
The choir was all these people's Voice of Vigilance.
They were singing the praise of the citizens who chose to rebuild their land, and not wait for government to build it for them. Above Ground Zero, which lay just outside the east entrance of the atrium, I could hear the chorus of the Sentinels of Vigilance--those 3,000 plus souls who died on September 11--singing to us all to have Courage where Fear treads, to stand with Conviction when the sirens of Intimidation try to make us cower, and to be a choir of Right Actions rather than shrink in Terrorism's shadow of Complacency that tries to drive us from our individual responsibility and duty to be Sentinels of Vigilance for the children's children's children sake.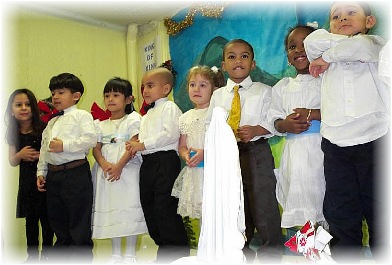 I also saw the Lights of Vigilance wrapped around the palms and dangling from the overhead not as mere bulbs sparked by electricity, but as glowing stars shining from the souls of the true heroes of Nine Eleven--the average men and women who died in the attack of Nine Eleven--the "victims" whose memories as mothers and fathers, sons and daughters, cousins, uncles, aunts, grandmothers and grandfathers represent the Circle of Vigilance. They, all of them, not just the fireman and police who died that day, who represented the true heroes of Nine Eleven. It was the average person's soul that ignited the atrium when the switch was thrown and the great Hall of Vigilance came alive with a throb of élan vital that would startle any Beast of Terror back into his liar.
At the end of the ceremony, the first concert of the World Financial Center's Arts and Events Program for the Holiday Season, my wife and I hurriedly jumped on a 1 Train for Lincoln Center. It was Winter's Eve, the third annual festival of entertainment for kids and adults surrounding the Lincoln Center Christmas Tree Lighting. We wanted to see how the power of the people was lighting a past of fear.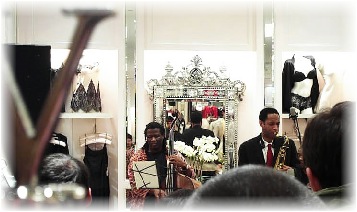 Jazz amid Victoria Secret lingerie
Stores and businesses from 61st to 68th Street opened their doors to Holiday cheer. Unlikely establishments such as Victoria Secret participated with jazz ensembles positioned between silky lingerie and diaphanous feminine allures. Just down the street at the Harmony Atrium, young kids enjoyed face painting and rock climbing, and strummed play guitars to a special kids' band.
On the brisk, wintry streets, musicians on stilts played Holiday fare. A performer walking down the street stopped people and made his violin dance with fabulous sounds, warming everyone to the sounds of his stringed magic.
At Eddie Bauer, Doc Wallace performed his Texas-style fiddling, and over at the Church of Jesus Christ of Latter-day Saints, world-renowned American folk and blues pioneer Odetta held a free concert.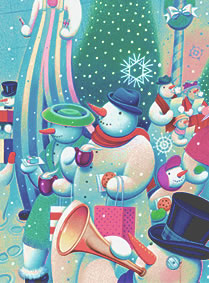 Winter's Eve at Lincoln Square
Barnes & Noble brought in Babar to delight the children with stories of his adventures and Gracious Homes had Santa Claus intently listening to the children's wish lists. The American Bible Society hosted Felix Price an Nuyorican guitarist and puppeteer.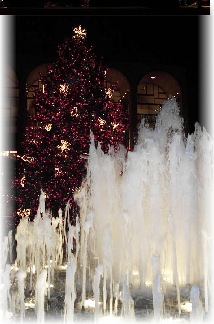 Fountain of Vigilance at Lincoln Center
But the real magic was bolted down behind the fountain at Lincoln Center.
The fountain bubbled and shot streams of pure liquid in front of great Christmas Tree that had been lit at 6p.m. Behind the tree was an American flag, a reminder that during this holiday our greatest gift is freedom and the Vigilance necessary to protect our children from Terrorism.
As I clicked away with my digital, I saw the faces of the young ones beaming with glee. They were free from Terrorism. They were guarded by their private and personal Sentinels of Vigilance.
The government wasn't there with machine guns. SWAT teams didn't surround the kids to protect them. Their Warriors of Vigilance were clowns and music and parents and grandparents and loved ones keeping Vigilant Eyes on them, wishing them the best of life.
As we headed for the N Subway on 57th & 7th Avenue, I paused and looked back at the lights sparkling. The Choir of Vigilance was singing a song to the Beast of Terror. It was singing about Courage, Conviction and Right Actions--not about Fear, Intimidation and Complacency, the weapons of Terrorism.
The Voices in the Choir of Vigilance didn't come from Washington D.C., the CIA, FBI or Homeland Security. They came from average people, men and women who know their duty is to protect their children.
I knew all who were singing were Parents of Vigilance, Citizens of Vigilance, Loved Ones of Vigilance.
And I also knew the Beast of Terror was holding his ears, trying to stop the Songs of Vigilance from micro-waving his mind--but he just didn't have enough fingers to keep out the Songs of Vigilance.



Dec. 2--Is Henry Kissinger The Right Guy To Protect Our Children's Children?
©2001 - 2004, VigilanceVoice.com, All rights reserved - a ((
HYYPE
)) design