The VigilanceVoice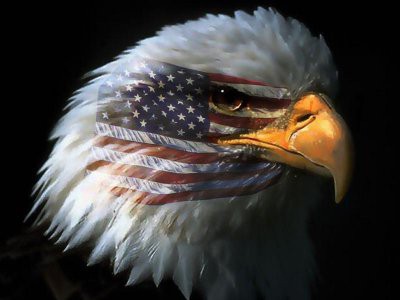 VigilanceVoice.com vv
Tuesday-- April 30, 2002—Ground Zero Plus 231

Eagle Eye View From The Sentinels Of Vigilance
by
Cliff McKenzie
Editor, New York City Combat Correspondent News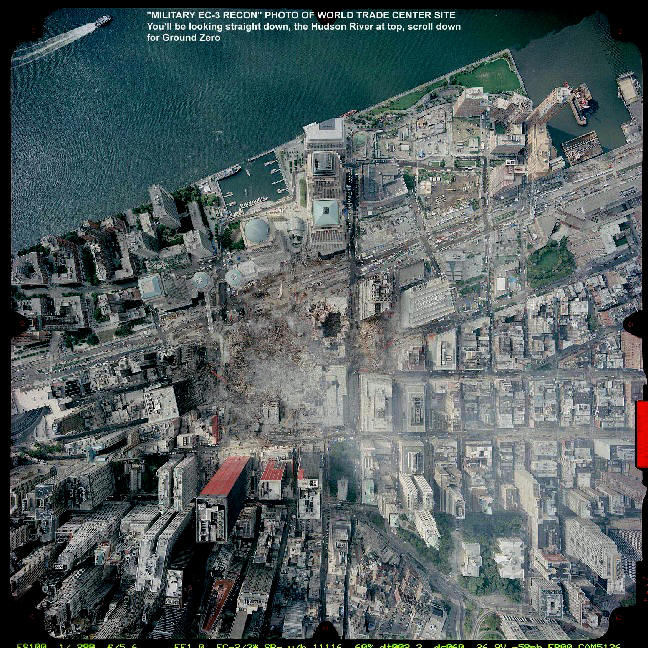 GROUND ZERO, New York City, April 30-- I received this e-mail the other day from a friend of mine who spent countless hours digging through the rubble of Ground Zero for victims of the tragedy. As I studied the photo I was amazed at its clarity (the original email allowed a much larger and more precise look at the photo). It brought back memories of my experience at Ground Zero when the world seemed to collapse and death seemed imminent.
For me, I see the photo as a symbol of the "eagle's eye view" from the Sentinels of Vigilance--the watch guards who stand above the site keeping a Vigilant Eye out for Terrorism of all different sizes and shapes.
I do not believe the thousands who died that day perished in vain. Quite the contrary. I believe their spirits rose and formed one body of Vigilance to remind us all that not only physical Terrorism, but Emotional Terrorism must be fought with the same passion we seek in our hunt for Osama bin Laden, and others like him, who would strip the innocent of their rights of security through inflicting Fear, Intimidation and Complacency upon the helpless.
Below, I have printed the military release that accompanies the picture. It helps me remember why young men and women are willing to die for the security of their nation, and to provide equal security for others throughout the world.

* * *

ANDAHAR, Afghanistan Army News Service--An aircraft filled with 101st Airborne Division soldiers en route to Afghanistan circled the World Trade Center disaster site in lower Manhattan last week to remind the troops of why they were deploying. It was the first time since Sept. 11 that the Federal Aviation Administration allowed a commercial plane to fly over the site.
Capt. Richard Osborne, pilot of MD-11 World Airways, radioed 20 minutes ahead to coordinate the maneuver and the air traffic controllers were notably moved by the request.
"They were happy to do it when we told them the 101st Airborne Division (Air Assault) was on board," said Osborne.
"These people are going over there and are literally risking their lives in response to the terror that occurred at that place; it was very significant that they get an opportunity to see it."
For the soldiers of Task Force 187 making the trip, it was a reminder of what the mission is all about. "It was definitely a sobering moment, (a reminder) of what we're doing here," said Specialist. Raymond Balance, Company D, 311th Military Intelligence, ground surveillance. "It brought it back to the front of my mind, of why we're doing this, by seeing those two barren sites."

Go To April 29--A woman faces Terrorism with Vigilance
©2001 - 2004, VigilanceVoice.com, All rights reserved - a ((
HYYPE
)) design