GROUND ZER0, New York, N.Y.--July 18, 2003-- This morning I walked down from 77th Street and 5th Avenue with a recently graduated PhD. We talked about education, and the need for all children to be lifted out of the world of ignorance into the one of enlightenment.


The future of nations, the world, the universe depends on the education of children
Regardless of varied political viewpoints, we struggled to keep on common ground—that the future of nations, the world and the universe, depends on the children being educated, and that ignorance breeds Complacency.
In New York City, for example, half of the students enrolled in the city's most troubled schools, don't show up for class. They see no future, or, the one they see, has little to do with a high school diploma.
I listened a lot. My walking partner's name is John. He is an excellent teacher, because he believes in the long-range: the future of a mind can be shaped to become more Vigilant than Terrorized.

I told him that what I was working on (via The VigilanceVoice) concerned people seeing beyond the present, into the third generation yet to come. Only by doing what is right for that generation today, can we hope to achieve a world void of Terror's current grasp on the world.
I thought of making what I have to say simple.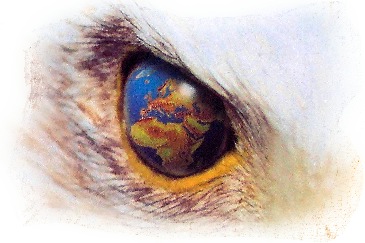 See the future of Vigilance within the Pledge: Print it out and sign it today

I have written over a million words on the subject since Nine Eleven, but the most important words are in the Pledge of Vigilance.
To keep things simple, I am simply going to draw your attention to the pledge. To read it carefully. Think about it.
See if you see the future of Vigilance within the Pledge.
If you do, then print it and sign it.
July 17--Vigilance: The Glue That Beats Back The Beast's Terror Attacks
©2001 - 2004, VigilanceVoice.com, All rights reserved - a ((
HYYPE
)) design