Cpl. Salazar, USMC, Memorial
Combat Photographer &
Sentinel Of Vigilance
by
Cliff McKenzie
GROUND ZERO PLUS 1166 DAYS,--New York, NY, Sunday, November 21, 2004--A buddy of mine was killed in Iraq. He was my son, my brother, my father, my grandfather.
His name is William I. Salazar. Age 26. A United States Marine Corps Combat Cameraman. He was killed October 15 in Al Anbar province of Iraq during a suicide bombing. (See tributes to him: Tributes to Cpl. Salazar )
He was a member of the 1st Marine Division Camera Detachment, videotaping weapons searches of vehicles and other operations. The information was used for intelligence.
Corporal Salazar was the first combat cameraman to be killed since 1967 when the Vietnam war took the lives of a number of Combat Correspondents.
In Vietnam I replaced a dead Marine Combat Correspondent. His name was Lester Arthur Wesighan, Cpl., 4312. He was killed on March 4, 1966 in Quang Ngai Province, South Vietnam by small arms fire. He was reporting at the time with the 2nd Battalion, 7th Marines, "C" Company. Captain Alexander Lee was in command of Company C when Wesighan died.
I filled a dead man's shoes.

I filled a dead man's shoes
I had been on the first amphibious assault since Korea, storming the shores of Vietnam as John Wayne did in WWII. We slammed into the surf and charged the beaches, and I was right up front with my rifle, camera and notepad.
At the same time, Wesighan was lying in the muck with a bullet in the belly, screaming for water and dying the slow rice paddy death of U.S. Marine Combat Correspondents who fight first and write about it later.
When I met Captain Lee a few weeks later to take over the dead man's job, Lee looked at me and said: "I got one of you guys killed and gave another one the Silver Star, so you've got a pretty good chance of getting something in between."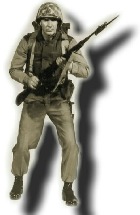 I served as a Combat Correspondent in Vietnam taking the place of another marine who was killed
The Silver Star was given to another Combat Correspondent who had been with Captain Lee's company and pulled a number of wounded out from deadly fire.
So when I received my U.S. Marine Combat Correspondents Association Newsletter, Vol. 63, No. 1, dated November 2004, I focused directly on my brother, my son, my grandson, my father, my grandfather--Cpl. William I. Salazar.
I refer to Cpl. Salazar as son, brother, father, grandfather because we all come from the same seed, we are all part of the same oak's acorn.
Thirty-seven years is the blink of an eye. Marines who have the mission of reporting the war will continue to die in the future wars, as they have in past wars. We will not be separated by time, by names, by ethnicity, by religion, by our political preferences.
Marine Combat Correspondents, either with pens or photos, are all children of the same mother.
I was part of the first thirteen U.S. Marine Combat Correspondents picked to report a war that hadn't yet been started. I met the colonel who picked us. He told us he had the selection team in boot camp announce if anyone who was a college drop out had any writing experience to raise their hand.
I did.

Cpl. William Salazar
So did thirteen others in a two month period, and we were all slotted to be the first Marine Combat Correspondent crew slated for Vietnam. The colonel told me his logic for picking us: "I was at Headquarters Marine Corps at the time," he said. "I had this idea. Let's get guys who dropped out of college who can write. That's what we need."
The colonel was in command of the tank battlion for the 1st Marine Divison. But tanks failed in the jungles because of the muck, so he was disappointed in his command, but proud of his "Marine Combat Correspondent Children."
I went on more than 100 combat missions. Like my brother Salazar, I wanted to be at the front edge of everything. That's where the action was and the news was the action.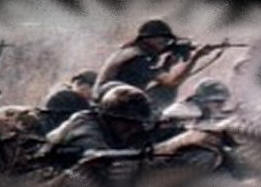 Like Cpl. Salazar, I wanted to be at the front edge of the action
I related to how Salazar stuck his camera up close, and chose not to use his zoom lens.
I served in Vietnam from 1965 to 1966, returned home and finished college with a degree in journalism. I was a freelance writer for a number of years and then got into big business, and roamed the world as a top executive, the senior vice president of marketing for a company that generated $50 billion-a-year in sales.
It was a long way from a foxhole filled with water during monsoon season with leeches plugged into every pore they could find.
I thought I had hung up my Combat Correspondent days until September 11, 2001.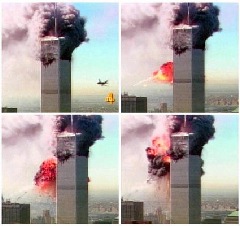 I ran toward the World Trade Center to be on 'the front line'
I was living in New York City writing my memoirs about Vietnam and my experience as Marine journalist reporting the war from the inside out.
I looked up that fateful second Tuesday of September and saw the silver belly of a jet screaming overhead. The hair on the back of my neck stiffened. I shut my computer and stood up. Just then the plane slammed into the World Trade Center. I ran toward it.
The instincts of a Combat Correspondent don't change much. It was as though I heard incoming fire and was running toward it to get the first hand story, to report on the bravery and courage of Marines fighting and dying for people they didn't know, to protect a land they had no connection with try and maintain a fabric of freedom, a strand of it, a stitch of it.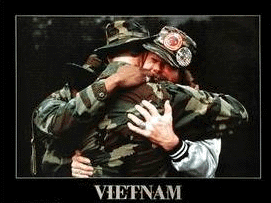 I believe in the glorious attempts my fellow comrades and I made for freedom in Vietnam
Despite all the slime slung at me and all other veterans of Vietnam during the 60's and 70's, and even unto today when I watch the hatred and vehemence of war protestors spewing out their anger against those who fought an unpopular war in an unpopular country under an unpopular administration in a divided nation, I have never surrendered my belief in the glorious attempt my fellow comrades and I made to implant freedom in Vietnam.
Go To November 19 Story: "The 13th 9-11 Factor: It Isn't Over Yet"