GROUND ZERO PLUS 1097 DAYS,--New York, NY, Saturday, September 11, 2004--Today is Ground Zero. Over the past three years I have counted Ground Zero Plus, because I cannot attribute a number to the day the Terrorist attacked.
It was Ground Zero Day!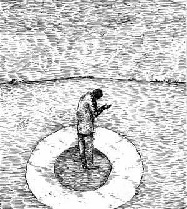 Inside Ground Zero exists the memories of the Sentinels of Vigilance
Inside the Zero exists the memories of the Sentinels of Vigilance--all those who died that day as a legacy for us to never forget the Beast of Terror lurks around the corner, waiting to inject Fear, Intimidation and Complacency into us all--especially our children.
The Zero is ultimately an elongated circle. In mathematics, it carries a slash through it so it can be easily recognized.
This is a warning to Terrorism--beware the Circle of Vigilance. Beware the Sentinels of Vigilance, for they are here to hunt you down and eliminate your threat to our children, and our children's children's children.
Above Ground Zero hover the Sentinels of Vigilance, not only those from 9-11, but also from Russia and Spain, and most recently, Jakarta--some of lands where Terrorism has robbed us of the innocent in most recent times.
Below are pictures selected by Lori, our photo editor, depicting an array of scenes and memories. Ponder each as to their impact upon you, and their meaning to you as a Parent, Loved One or Citizen of Vigilance.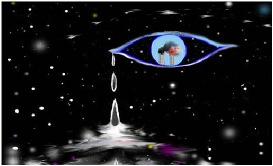 Terrorism has robbed the world of innocence
Pay ultimate tribute to the fallen today by taking the Pledge of Vigilance below. Let those who have died for us to live in Vigilance know their legacy lives. In the meantime, journey through the following photo array as you honor the memory of Vigilance.