EXPOSING THE CIA:
The Children's Information Agency
by
Cliff McKenzie
GROUND ZERO PLUS 1158 DAYS,--New York, NY, Saturday, November 13, 2004--Veteran Central Intelligence Agency spies are castigating President Bush and the Administration for not prioritizing terrorism and diverting resources to what they consider an "unnecessary" war in Iraq.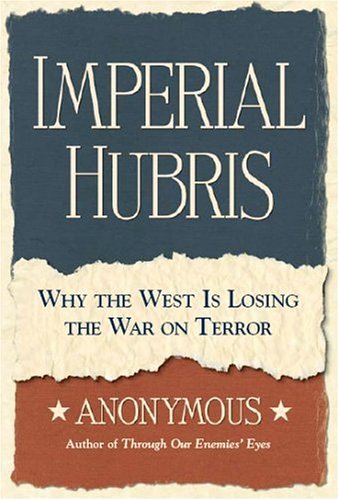 One of Mike Scheuer's books criticizing the CIA
Chief spokesman for disgruntled CIA agents is Mike Scheuer, a 22-year veteran and former head of the Osama bin Laden unit of the CIA's Counter terrorism Center. Scheuer has written three books blasting the White House for its inept handling of terrorism and is leaving the agency to pursue a more public attack on what he considers to be misguided U.S. policy regarding the "war on terrorism."

His outspoken criticism of the Administration begs the question as to the purpose of Counter terrorism. Is it to seek out one appendage of it--Osama bin Laden--amputate it and hope that it will not grow back? Or, is the role of Counter terrorism to show the world of terrorism that any and all acts of terrorism will be dealt with by terminal force?
If one were to look at the world of terrorism through the eyes of a child, terrorism would not be any one particular thing, but a series, a network, a spider web of forces that produce Fear, Intimidation and Complacency.
If children were to effect their own Children's Intelligence Agency and focus on "Counter terrorism," the first target would be making the home safe. Internal emotional violence between parents would be the primary concern. Eliminating the threat of parental tongue lashings designed to instill Fear, Intimidation or Complacency (powerlessness) among children would rank at the top of the Counter terrorism barometer.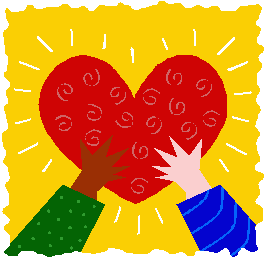 The ultimate goal of the Children's Intelligence Agency would be to eliminate any threat anywhere to universal children's rights
Following that, Children Intelligence Agency "spies" would infiltrate society, seeking out those who physically or emotionally abuse children in key roles of leadership such as school teachers, clerics, neighbors, caregivers, relatives, government employees who enact laws that limit or damage the fundamental rights of future generations, and eventually, the Children's Intelligence Agency would spill out of its own nation onto the global playground of terrorism and launch attacks on all levels of injustice toward other children, all forms of tyranny and oppression that impair, jeopardize or cripple the rights of all youth to enjoy the fruits of freedom and prosperity.
In the most general sense, the ultimate goal of the Children's Intelligence Agency would be to ferret out and eliminate any threat from any source in any land to the security, safety and solidarity of universal children's rights.
This would not be limited to the elimination of any one threat or any one person. Terrorism, in the pure sense, is a nefarious virus that infects all societies and takes on many forms and disguises so that the myopic forget that it breeds next door and not just across the oceans in strange lands with strange customs and languages.
This is where the CIA critics of the war in Iraq fall short.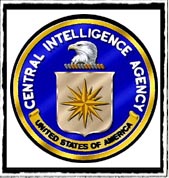 CIA critics of the Iraqi war fall short since the war is a battle against all Terrorism
They want to "kill" one target, to erase one body they "think" represents the head of the dragon, when all Osama bin Laden represents is a figurehead, a punctuation point to a Book Of Terrorism, filled with never-ending chapters and devastatingly horrid endings.
The war in Iraq is a battle with all terrorism. It represents the determination of one nation to commit its resources to fighting not just the terrorists who seek to limit and prohibit the freedoms of the children, but to announce to all the recalcitrant nations that refused to participate that it is time to take a "global stance" against terrorism.
To limit terrorism to one person is to suggest, imply and infer that terrorism can be controlled and managed by exorcising the "beast" only when the "beast" rears his ugly head.
To universalize terrorism, which is what the war in Iraq is all about, is to underscore that terrorism can and will spread like a cancer unless it is give a blast of chemotherapy, a full body assault that ranges through all the veins and arteries of the world.
The CIA critics of the war will be the first to admit that terrorism is faceless and nameless, and that it exists here in America as well as abroad. Our own home-grown terrorists will bomb federal buildings and kill innocent women and children. They are the Scott Peterson's who murder their wives and unborn child. They are the woman who sexually molested an eight-year-old boy, her daughter's playmate.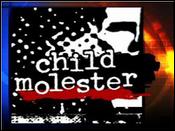 Terrorist Tammy Imre was arrested for having sex with an eight- year-old boy

Terrorist Scott Peterson was convicted of murdering his pregnant wife
We do not have to range the world to find nests of terrorists breeding like cockroaches in a cupboard full of spilled sugar. Terrorism--the presence of Fear, Intimidation and Complacency--resides in the shadows of parks we are fearful of walking close to at night, or as we go to work and hope that we will not be laid off because we don't kiss up to the boss like others do, or as we look in the mirror and see ourselves as failures, or as we feel shame and guilt that we aren't better, caring parents or citizens.
The war on terrorism currently being fought in Iraq is a symbol of the willingness of America to fight terrorism in all its many shapes and forms.
Internally, America has been ravaged by the recent election where two camps battered one another with one charging that our actions in Iraq approached the criminal while the other half stood fast with a much longer view to the war as a means of warning all terrorists to "stay away from America's children or suffer the consequences."
The CIA is reticent to promote that since the war on terrorism began, no terrorist attack has been launched within the United States.
Fighting the war on terrorism in Iraq has sent a message to terrorism at level far more vast than the simple beheading of Osama bin Laden or the total destruction of al Queda.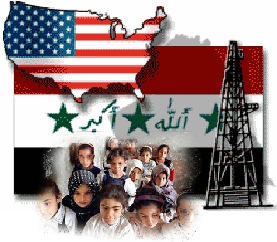 The Children's Intelligence Agency knows the "big picture"
The Children's Intelligence Agency knows this. The children know the "big picture" is about showing "Bully Terrorism" it has no home in America, and, that America will stand up to fight all forms of terrorism anywhere in the world.
The Children's Intelligence Agency knows that in the long haul, the big race isn't running down Osama bin Laden, it's alerting the world that terrorism exists in all sizes and shapes, and that we must all be on guard to defend ourselves against it--at home and abroad.
The Children's Intelligence Agency knows that it is safer today because America is a Sentinel of Vigilance, willing to fight and defend the future rights of others despite all the criticism both within and without this nation.
Therefore, the Children's CIA advises the adult CIA to take a look at its criticism and ask this big question: "Is killing Osama bin Laden a bigger deterrent to terrorism than showing the world the willingness to fight and die for the freedom of children in another land?"
It's a big question.
Perhaps too big for little minds to answer.
Go To November 11 Story: "Veterans Day 2004: Who Are The Real Victims Of Combat?"